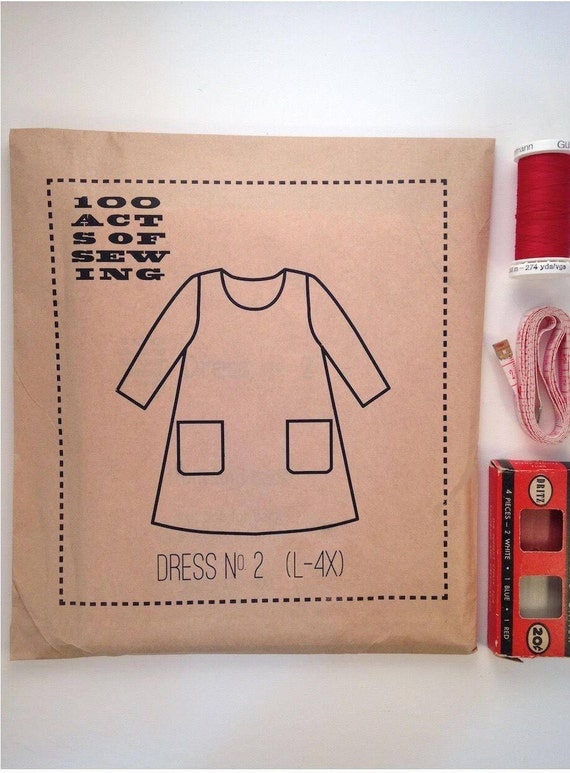 Dress No. 2 is a long sleeved dress with a slight A-line silhouette. With many ways to make the dress your own, it's sure to become a wardrobe staple. The neck is finished with bias tape facing and optional patch pockets.
The pattern calls for 3.5 yards (3.2 meters) cotton, linen, wool or natural fiber blend woven fabric (no jersey or knits).
An instruction booklet walks you through the steps, from tracing and cutting the pattern pieces, attaching the sleeves, to making and sewing bias tape. The pattern is printed on bond paper, with five nested sizes.
Bust measurement (your body size):
L: 41 inches (104 cm); XL: 44 inches (112 cm); 2XL: 47 inches (119 cm); 3XL: 50 inches (127 cm); 4XL: 53 inches (135 cm)
Please make sure to double check your measurements and buy the appropriate pattern. Smaller sizes are available in another listing.
Garments made using 100 Acts of Sewing patterns are for personal use only and are not intended for commercial sewing.